Rustique Barn is located on what was once a long-running family farm on the edge of Delano, Minnesota. Renovations began in 2018 to make it a rustic-styled wedding venue and event center.
Rustique Barn is the ideal wedding venue; previous brides and grooms have held their ceremonies outside against the backdrop of the sunset and a pond with a running fountain. In case the weather doesn't cooperate, ceremonies can take place indoors on the second floor of the barn, replete with a stage, bar area and deck overlooking the pond.
We can comfortably seat up to 200 people on the main floor with additional seating for 50 on lower level and even more outside. We'll be there to work with you to make your day as happy and memorable as possible.
Aside from weddings, Rustique Barn is a great spot to host family reunions and company events. There is plenty of space inside and around the barn for people to walk around and enjoy.
B's on the River is the venue's exclusive caterer and event manager. Located only a few miles from the venue, B's on the River's event management staff can accommodate all of your event logistics, including planning, table and chair rental, food and beverage, and more.
NEW! Climate-Controlled Bridal Suite and Groomsman area
Full service bar on the ground level and a smaller bar on the second floor with a side window to serve the outside deck
Dance floor with an elevated spot for a DJ or live band
Second story deck with a gorgeous view of the sunset
Chandeliers and warm lighting
Elevator for handicap access
Heated and air conditioned restrooms
Ample parking
A wedding arbor is available to use for weddings upon request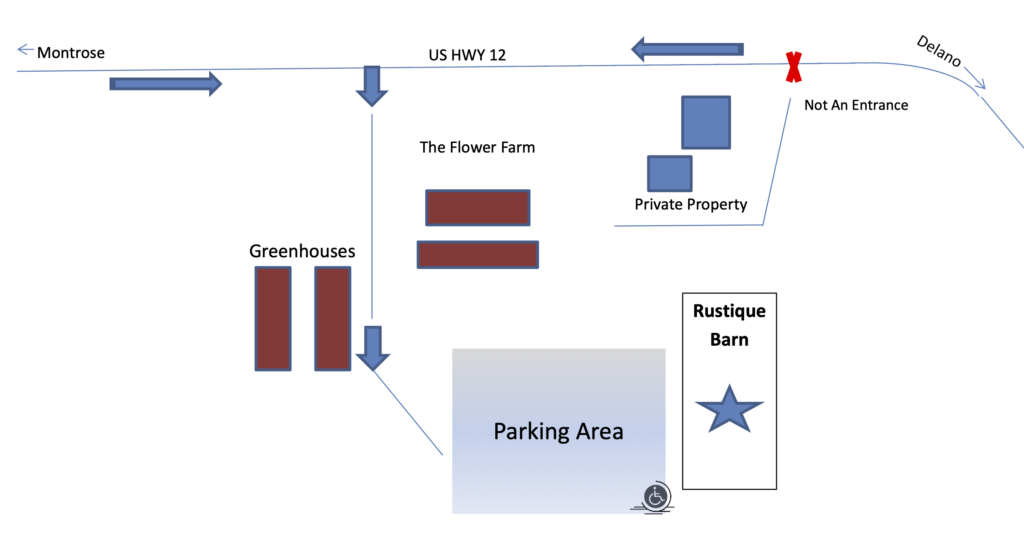 3527 US-12, Delano, MN 55328
It is far enough west from the Twin Cities area that the price is friendly and the surrounding area is natural, yet close enough that guests who live in the Twin Cities metro area won't have to travel very far.
It's also close to Delano's businesses, including a hotel, restaurants (which offers late night pizza delivery for hungry guests!), bars and a grocery store. Taxi services are available in the area. For out of town guests, it's less than an hour from the Minneapolis/St. Paul International airport.
"Having our wedding at Rustique Barn was perfect. Our guests commented on how beautiful the barn and the property was, and they were able to enjoy themselves with yard games around the property and kids could run around freely. The sound in the barn was excellent for the DJ during the dance. B's on the River accommodated all of our needs!" – Raya
"We couldn't have asked for a more perfect day. From the venue, to the staff and how great the food was, everything about Rustique Barn blew us away. Multiple guests have told us that it was the "best wedding they've been to." B's on the River's staff paid attention to all of the details and went above and beyond to make our day special. Not to mention how impressed everyone was with the whole cooked hog and presentation. If I could get married again, I don't know that there would be anything I would change." – Christine